Keep your office
safe & healthy
With Tactic's innovative tools for managing workplace risk, you can take a proactive approach to office safety and provide your team with peace of mind.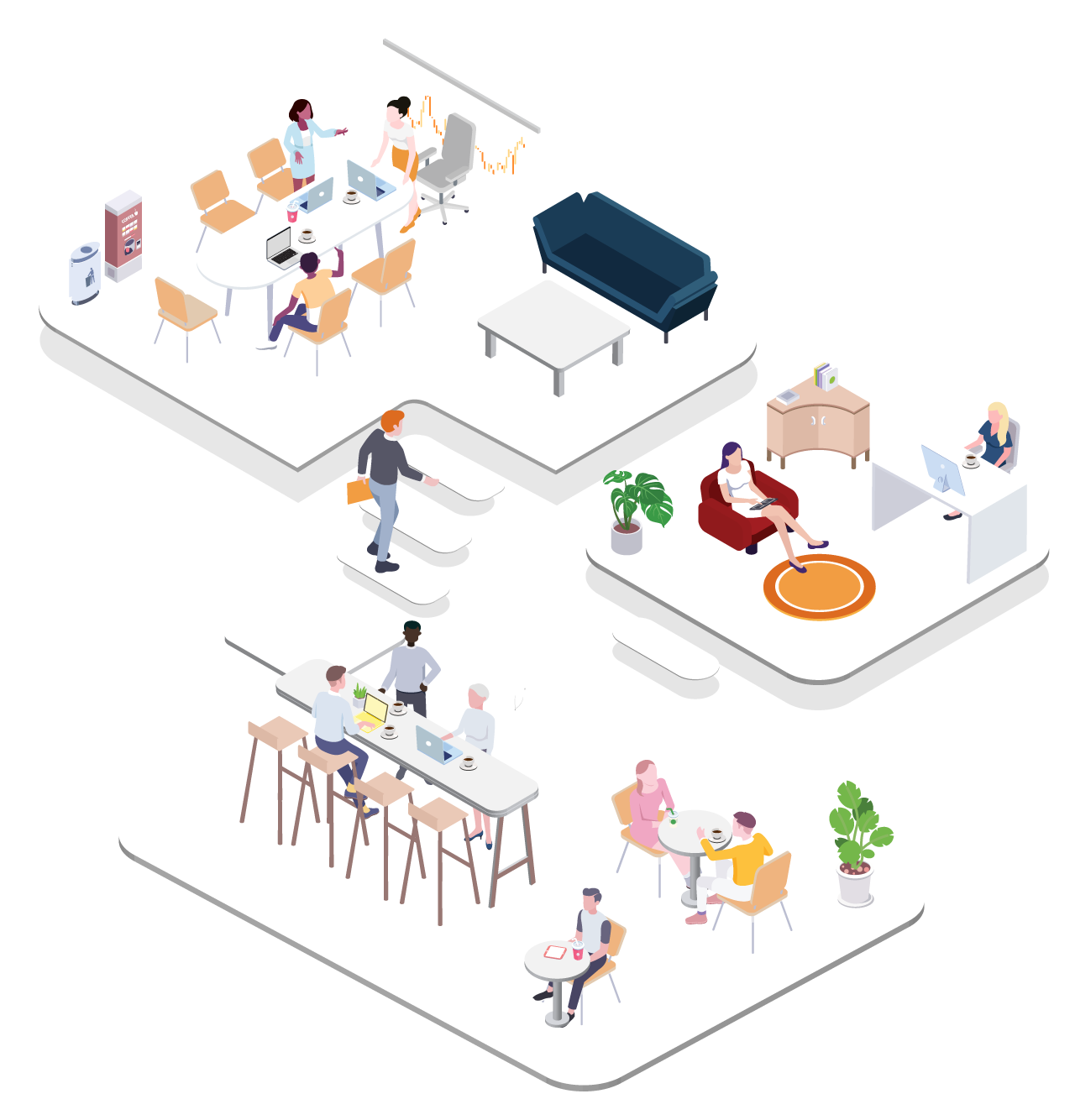 Trusted by companies worldwide





Track vaccination records & test results
Tactic makes it easy to create and manage your office vaccination policy. Simply collect, review and securely store employee health records, all from the desktop and mobile app.
"Everything we need was in one place. COVID information, reservations, tracking, logging, desk and private office usage. Everything."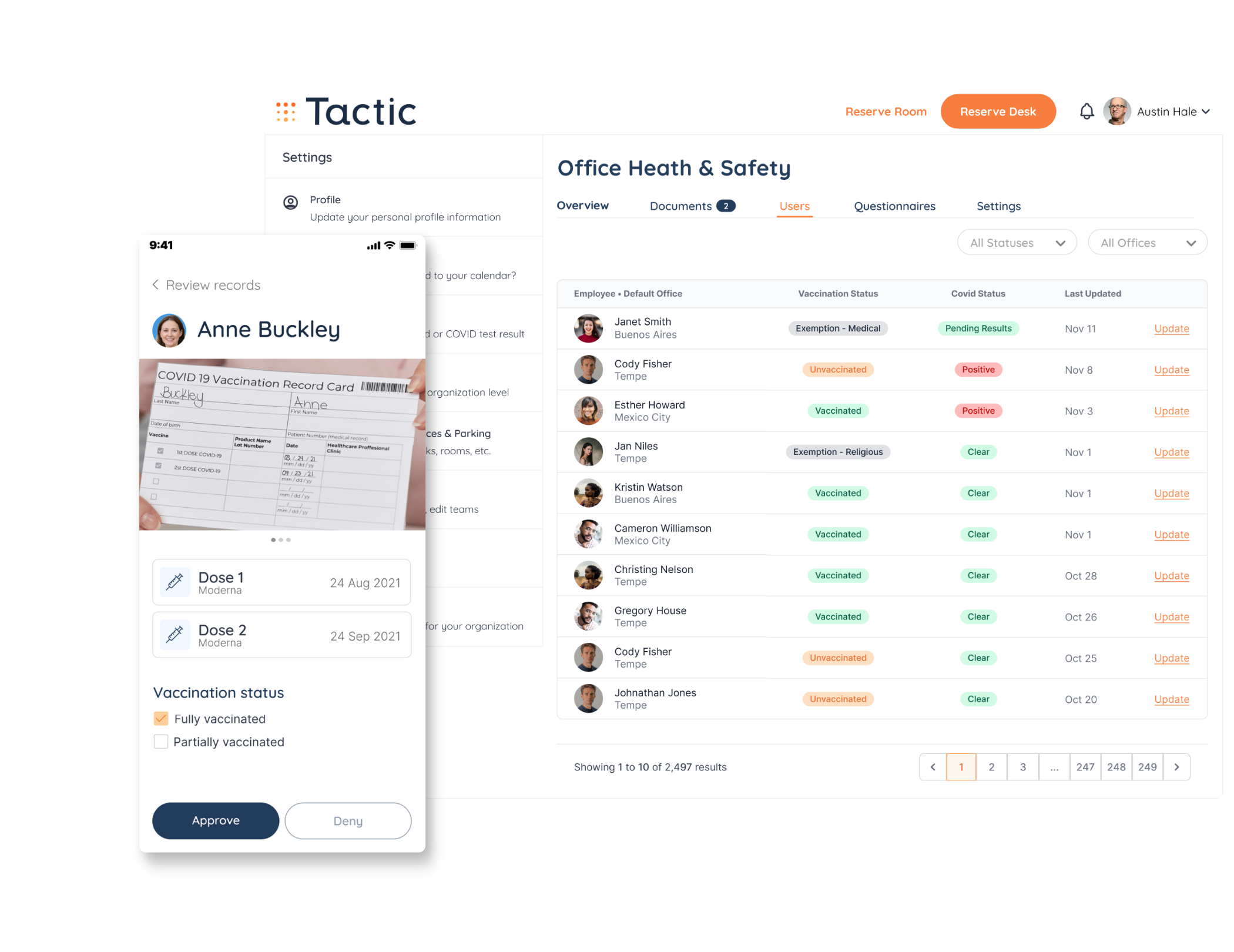 Monitor office safety & assess health risks
Keep track of all office health and safety stats from one easy-to-navigate dashboard. Automated alerts for failed health questionnaires & positive COVID-19 test results will allow you to proactively address any issues.
"Tactic is thinking about the hybrid workplace not as an afterthought, but the way it should be thought about. In a way, it's the most important piece to working in our offices."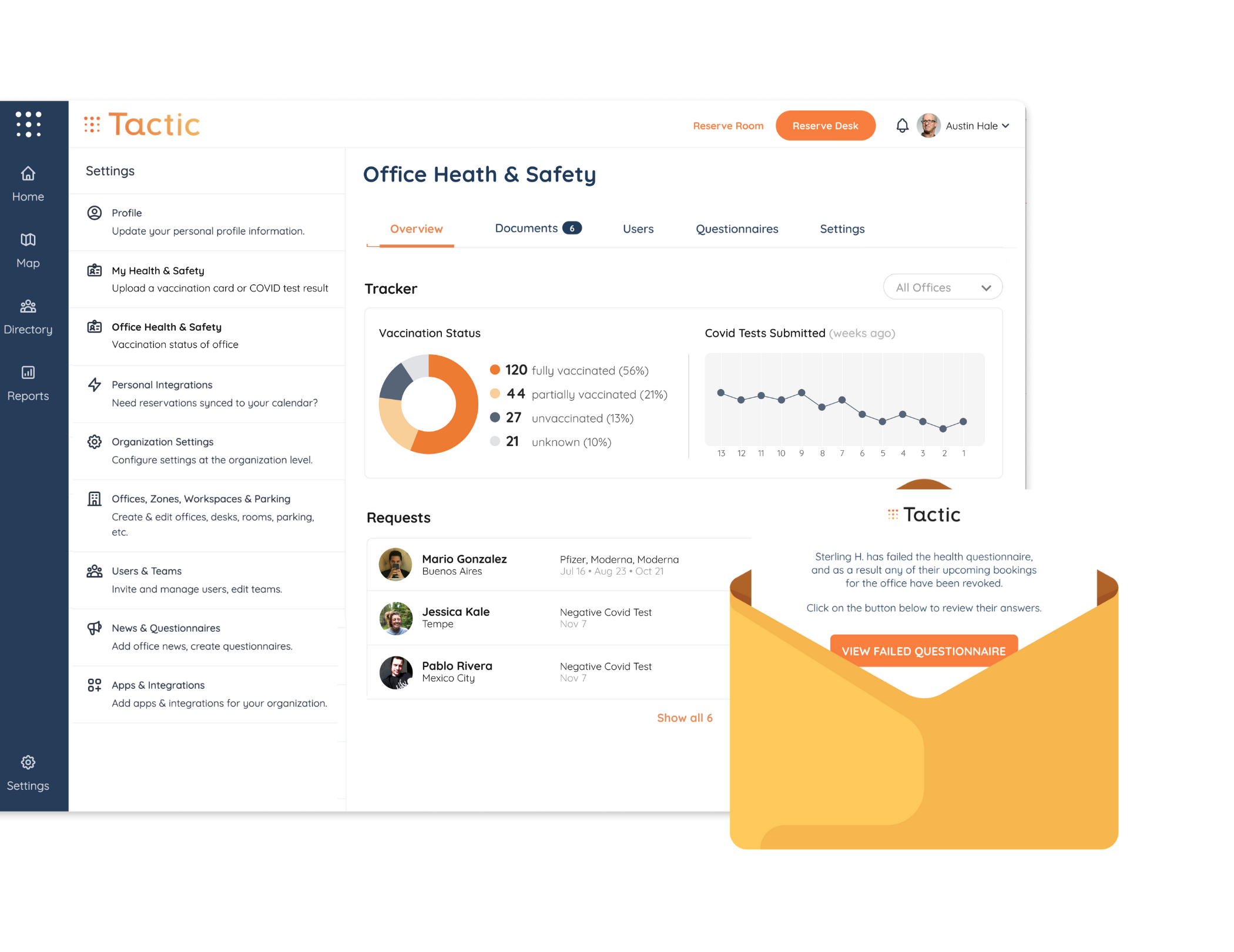 Check-in office visitors & notify hosts
Provide an added layer of safety by requiring office visitors to check-in upon arrival. Hosts will even recieve automated notifications to make sure your guests aren't kept waiting.
"The Tactic solution and the team behind it have been an instrumental part of our hybrid workplace, allowing our employees to return to office both safely and efficiently. "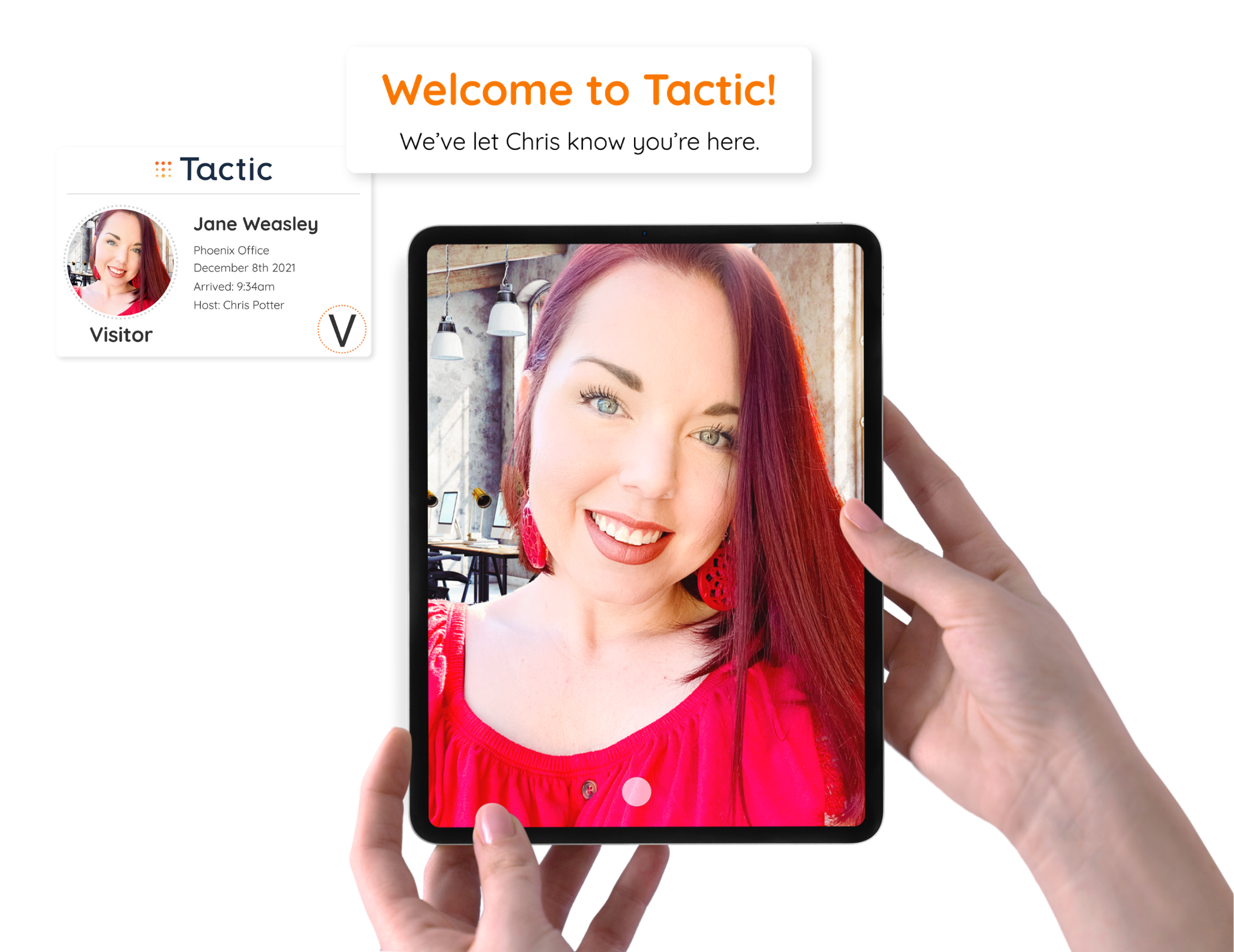 Seamlessly integrated with simple solutions to manage your hybrid workplace
Tactic's office health and safety features are designed to work in-sync with our suite of hybrid workplace tools, making office management easier than ever before
Desk & office booking
Empower your employees to choose when they go into the office with desk and office space booking
Meeting room reservations
Avoid awkward encounters and save wasted time by giving your team the ability to reserve meeting rooms
Capacity management
Adjust desk and room availability as needed to maintain social distancing policies and keep the office safe
Interactive maps
Real-time maps give team members the ability to see who's in the office and which spaces are available
Parking space management
Solve office parking woes by allowing employees to check on availability and reserve spaces ahead of time
NFC check-in technology
Require team members to check-in once they arrive, giving you valuable insight into desk & office usage
Reporting & analytics
As the workplace evolves, our data and analytics will help you optimize your space and plan for the future.
3rd party integrations
No need to reinvent the wheel. Just connect Tactic with the tools you love and unlock even more benefits.
Ready to get started?
Get

instant free acccess

by creating a basic account or learn more about our available tiers, features and pricing.